2019 Jaguar I-PACE: Performance and Range
Prepare to have your mind changed about the potential of an electric car when you get behind the wheel of the 2019 I-PACE.  With a 0-60 acceleration speed of 4.5 seconds and an impressive 394 horsepower, this vehicle isn't going to have any problem getting out of its own way while using very little energy and producing no harmful emissions. 
While an electric vehicle does not have a gas mileage estimate, they do have a 240-mile range*, which they're able to travel on a single charge.  It can be charged one of three ways: using a Jaguar-approved home outlet, a domestic wall socket, or an on-the-go electric charging station, which is available at many gas stations and rest stops in most cities.
EV Features
With an EV, or electric vehicle, being part of newer technology, this means that they come with some exciting new features that will wow you.  One of the features of the I-PACE is the dynamic heat pump, which allows the vehicle to pull the outside air and the heat from the electronic components to provide the heat to the cabin through the ventilation system.
As with any EV, the 2019 I-PACE relies on the braking system for battery regeneration. However, this vehicle offers Enhanced Regenerative Braking that begins its response as soon as you remove pressure to the accelerator.  It will begin slowing your vehicle, while immediately converting the energy back to the battery.
Exciting Technology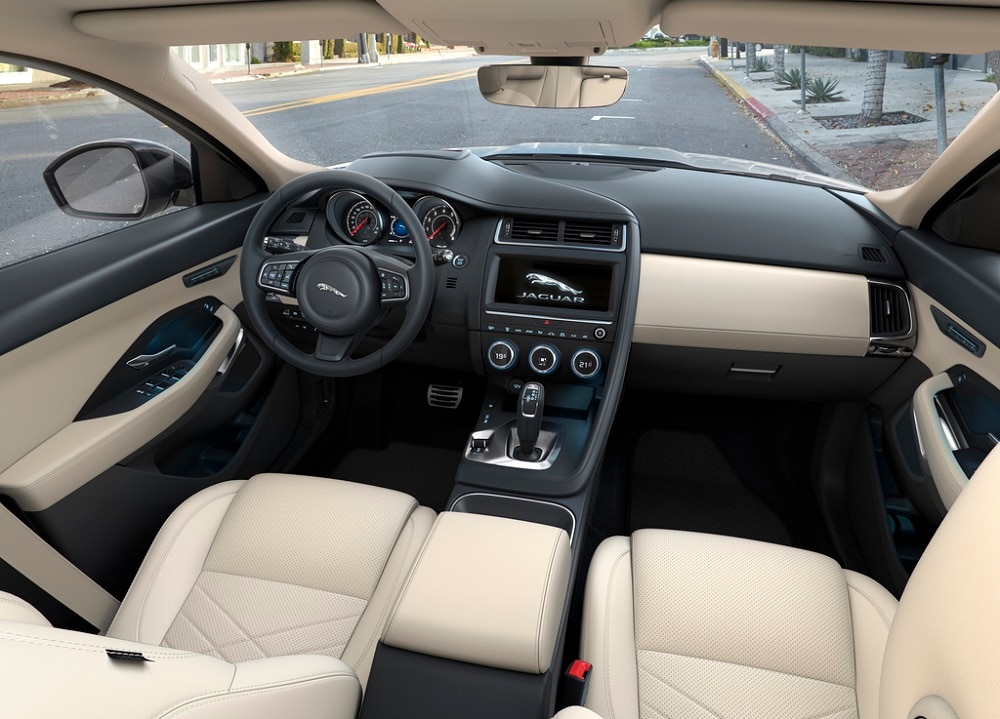 How many times have you gotten into your car and had to adjust the settings to your specifications after your spouse has driven?  With the 2019 Jaguar I-PACE, these concerns are a thing of the past as the smart settings system will recognize each individual driver by their key and their phone.  It will then work to automate your seat settings, media preferences, and mirrors.
Not one to limit the amount of technology available in a vehicle, Jaguar has added in two touchscreen components to your infotainment system in the I-PACE.  The first 10 screen features all your entertainment options and information, while the additional 5.5 touchscreen allows for the control of the heating and ventilation functions, as well as seat adjustment, and more!
Your Jaguar I-PACE Retailer
When you want something new and exciting to drive around the Parsippany  or Morristown areas, or when you're simply looking for a great way to preserve the environment in the Newark, or Madison areas, we've got just what you need.  Come out and see what the 2019 Jaguar I-PACE has to offer in-person at Jaguar Parsippany.
*Figures shown are manufacturer's driving range estimates. Actual mileage may vary. EPA estimates not available at time of publication. See your local authorized Jaguar Retailer for updated EPA estimates.