Giving back and doing good for others makes you feel good and more connected to your community. If you want to volunteer near Morristown, NJ, this season, check out one of these important local organizations.
Community Soup Kitchen and Outreach Center
The Community Soup Kitchen and Outreach Center offers nutritious, hot breakfast and lunch meals 7 days a week , 3 weekly free farmers markets and outreach services to anyone in need of help. Through the Outreach Program, they offer services and tools needed to help people move their lives forward.
Each year the soup kitchen serves over 75,000 meals and hands out more than 475,000 pounds of food for the homeless and working poor families to take home.
The outreach center offers medical, social and educational support. There's mental health and substance abuse counseling, housing assistance, employment counseling, free screenings and nursing consultations, and English-as-a-second-language classes.
To get involved and help those in need, email volunteer@cskmorristown.org . Volunteer opportunities include serving the meal, organizing a food drive at your office, or collecting new sleeping bags and blankets to donate. You can also always make a donation or join them for a fundraiser like their annual Hunger Walk.
Follow the Community Soup Kitchen and Outreach Center on Facebook to learn more about how to get involved and make a difference in your community!
Literacy Volunteers of Morris County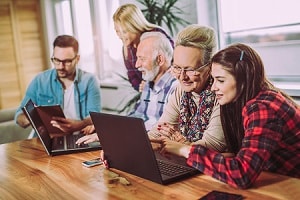 Reading is an essential skill to achieving success and stability. The Literacy Volunteers of Morris County strive to help adults of all ages who struggle to read, write, or speak English.
Anyone over the age of 18 who wants to help can volunteer to become a tutor. Previous teaching experience is not required. All you have to do to sign up is live or work in Morris County and go through their training program.
The training workshop involves designing a lesson plan, role-playing your tutoring, and utilizing resources like basic literacy materials and English as a second language.
For more information on how you can sign up to be a tutor, follow the Literacy Volunteers of Morris County on Facebook.
Market Street Mission
Since 1889 the Market Street Mission has been helping the homeless and hungry in northern New Jersey by providing people with a place to stay and a warm meal. With the help of volunteers, donations, and the teachings of Christ, they're able to help people with poverty, homelessness, and substance abuse.
Those looking to volunteer can give back in lots of different ways. They always need people to prepare and serve meals. You can also contribute by teaching a class. Visitors can work towards their GED or learn a skill like carpentry or welding.
They also receive lots of donations that need organizing around their shelter, including school supplies for their backpack program, and hygiene items and kits.
To learn more about the work you can do, including holding your own food drive for them, follow Market Street Mission on Facebook.
Robertsville Volunteer Fire Co. #1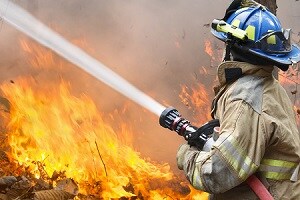 In 1958, a group of ambitious citizens who wanted to serve their township founded the Robertsville Volunteer Fire Co. #1. Today they still protect residents of Marlboro Township and assist them with emergency services.
Any local resident can join as a volunteer if you're able to pass their extensive training. Teenagers looking for a career in the fire department can even get started early. Volunteers between the ages of 16 and 17 can enroll in the junior fire department program.
It's a great way to help your community and join a tightknit, local family. Follow them on Facebook for more information on volunteering and some fire-safety tips.
Make a Difference near Morristown NJ
All four of these organizations offer great opportunities to volunteer near Morristown, NJ. By signing up, you'll be assisting those in need by extending a helping hand to people in your community.