Supporting local businesses is good for your community. It helps you better appreciate what's around you as you get to know your neighbors. When you want to shop local near Morristown, NJ, check out one of these stores.
23 South Boutique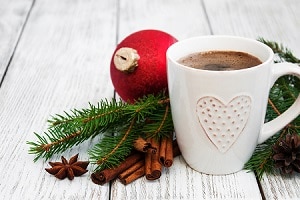 Whether you're looking to decorate your home, give the perfect gift, upgrade your style, or satisfy your sweet tooth, 23 South Boutique is the store for you.
This welcoming shop in the middle of downtown Morristown features lots to choose from. There's trendy accessories like necklaces and earrings, plus lots of decorations for your home. There's great-looking chrome finished frames, napkin holders, and candleholders. They've even got menorahs to help you celebrate the holidays.
You'll also find great gifts inside. There are refreshing orchid candles, lots of delicious chocolates, and carry-on cocktail kits that are designed to help you or your friends make your favorite drink wherever you go.
For news on the latest items, sales, and what's in stock, follow 23 South Boutique on Facebook.
Colly Flowers
The right flowers can brighten up your day-to-day life or make a special occasion more memorable. For the kind of floral arrangements and accessories that can enhance any space, visit Colly Flowers.
From the moment you set foot inside, you'll see how committed they are to making things more beautiful. There's bright and beautiful flowers and decorations like serveware, tabletop accessories, and candles to make your home more stylish.
They host regular workshops to help you set up the perfect layout for a room, or arrangements for your next special event or holiday party.
You can also turn to them to take care of your next big event. They regularly arrange flowers for weddings and special events. They also have the right equipment for sending someone a gift on their big day, with their selection of stationery and greeting cards.
Follow Colly Flowers on Facebook to get updates on their workshops and see some of their beautiful bouquets and arrangements that they've put together.
The Dain Shoppe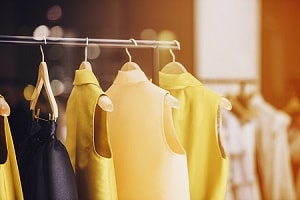 Feeling comfortable and confident starts with a solid foundation. That's what the expert staff at The Dain Shoppe provides customers in downtown Morristown.
Since 1982 they've been offering stylish bridal lingerie, swim wear, shape wear, and intimates, plus useful accessories like Spanx.
Along their walls you'll also find lots of comfortable and high-end clothes, like stylish blouses and dresses. From head to toe, they've got options for both special occasions and your everyday attire.
To see some of their selection, including what's in stock and on sale, follow The Dain Shoppe on Facebook.
Support Local Businesses
When you're looking to shop local near Morristown, NJ, visit one of these three great shops. Each one provides you with a dynamic selection of quality products and reliable service from a dedicated staff.