From relaxing by the pool to racing down water slides, waterparks offer lots of ways to enjoy the summer. When you feel like finding some fun ways to cool off this year, visit one of the best waterparks near Parsippany, NJ.
Frog Falls Aquatic Park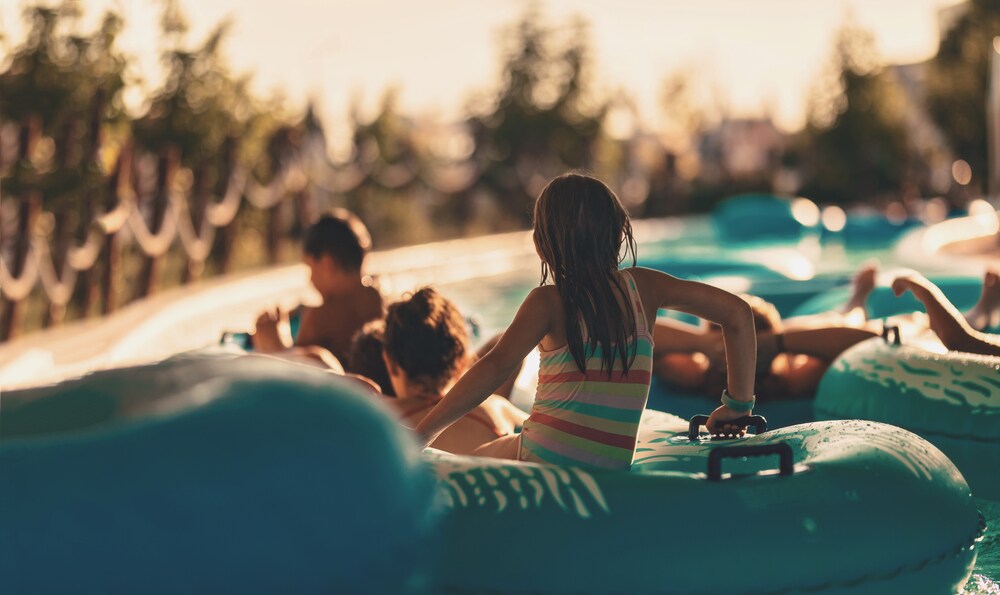 From working on your tan while the kids play to enjoying a night swim, Frog Falls Aquatic Parks has all kinds of activities. You'll even have a choice between taking a dip or doing some laps at one of their six 25-yard pools.
Both kids and adults can enjoy all sorts of water slides, too. If you're tuckered out from speeding down the slides or taking the little ones to the children's activity pool, you can float down their lazy river.
Speaking of floating, stick around after the sun goes down to watch a float-in movie right from your inner tube! Be sure to follow them on Facebook first to see what's playing.
The Funplex Amusement Center
The great thing about summer is that some days you want to enjoy the AC and have fun indoors, while during others, you want to throw on your swimsuit and cool off in the pool. The Funplex Amusement Center offers both.
For example, every day is a summer BBQ at the Splashplex Café. After riding their waterslides, playing in the interactive pool, or running through the splash pad, you can enjoy hot dogs, ice cream, or funnel cake.
Private parties can also rent out a cabana where you can relax with your friends or family by the pool while enjoying the shade.
Meanwhile, inside there's bowling and arcade games to fill your indoor fun needs! To find out what games they've got and to learn more about renting a cabana, follow them on Facebook.
Tomahawk Lake Waterpark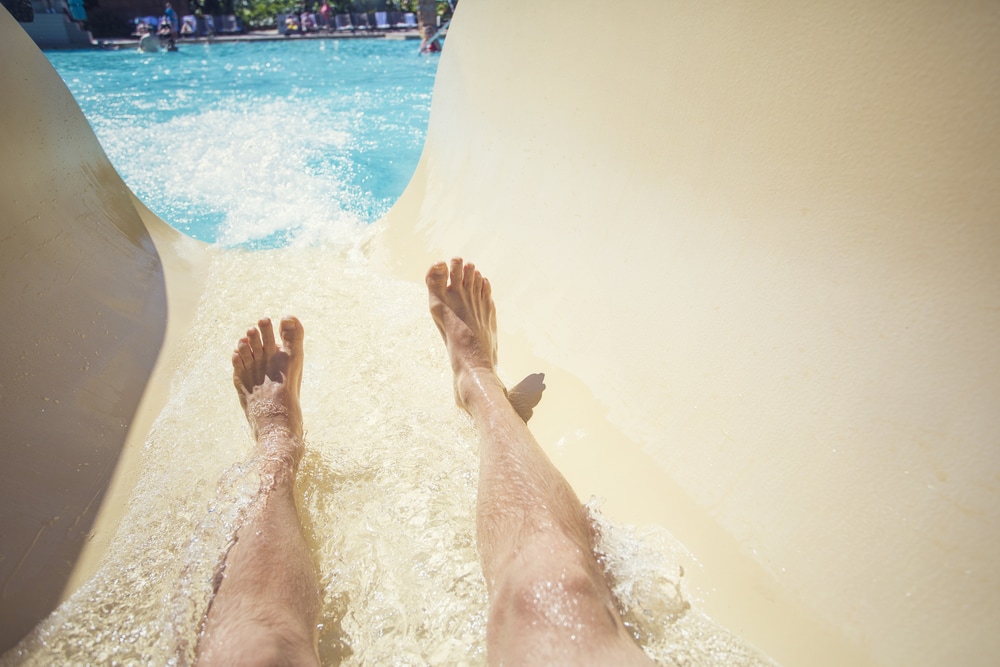 For over 60 years, Tomahawk Lake Waterpark has been a summertime destination for those looking to beat the heat in northern New Jersey.
When most people think of going for a swim in Jersey, the shore comes to mind. This park calls swimmers up to the mountains, though. Have more fun at the lake than you can at the beach with exciting waterslides, like the Black Snake Slide. It shoots you through a dark tunnel then drops you in the lake. You can also go down a slide with friends. The Apace Plunge has room for four people on a raft.
To see more of their fun slides and play places, including their Giant Lily Pads, follow the park on Facebook.
Go for a Dip
The best waterparks near Parsippany, NJ, all offer variety and the kind of fun you'll want to share with your friends or family. Each one offers private parties and attractions that range from relaxing to downright exhilarating.