---
The
Jaguar F-TYPE
is a modern roadster that both looks sharp and performs like a racecar. Whether you're drawn to the coupe or convertible, it'll provide you with an exciting drive, premium luxury, and state-of-the-art tech features.
Leasing one of these high-powered rides is a great way to get behind the wheel. If you're looking for Jaguar F-TYPE lease deals near Parsippany, Morristown, or Newark, NJ, check out the lineup at Jaguar Parsippany.
---
​
​
Why Lease the Jaguar F-TYPE?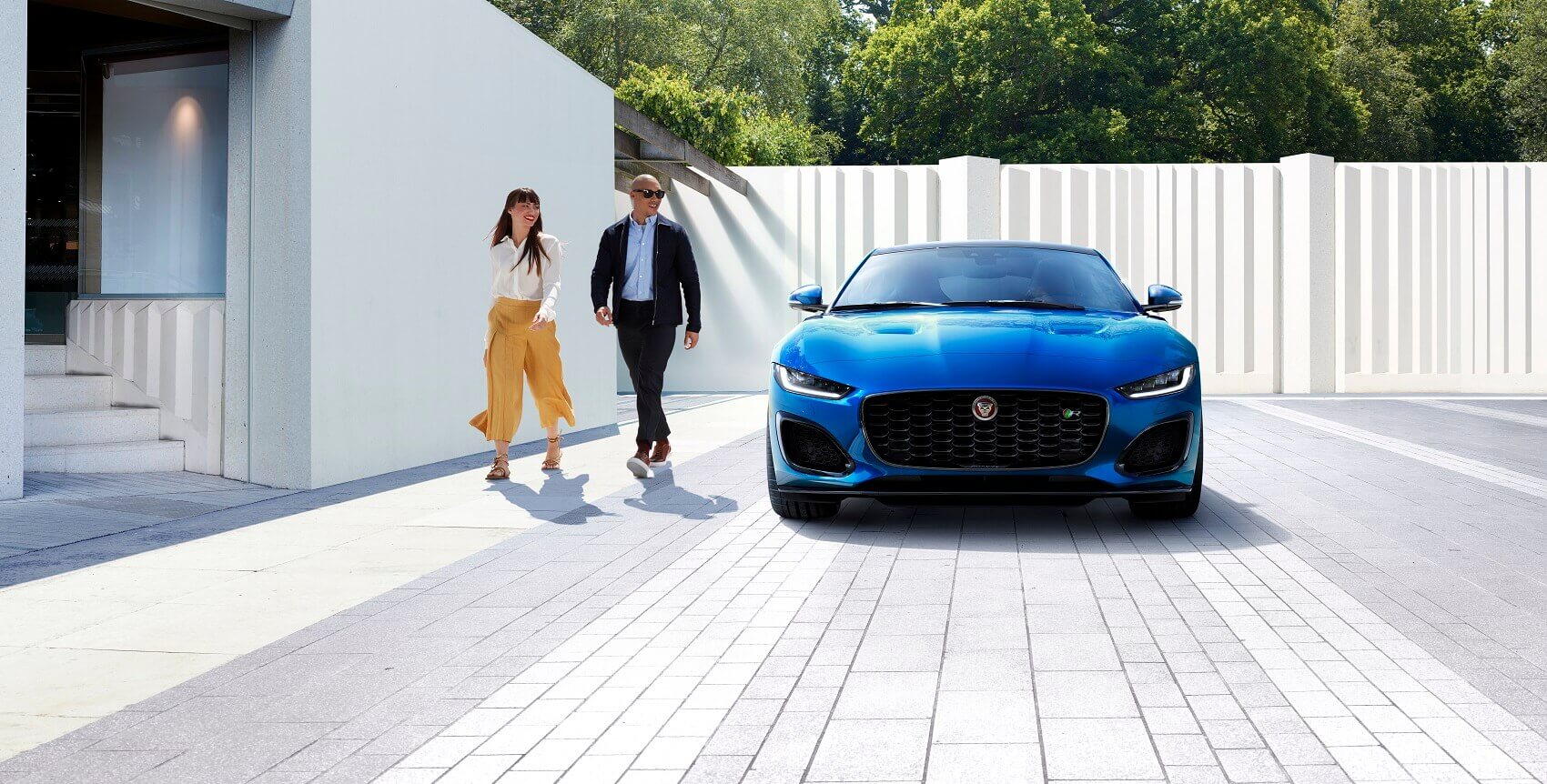 Whether you're heading into the city, going down to the shore, or just running errands, the Jaguar F-TYPE will get you noticed. This streamlined sports car stands out for all the right reasons. It knows how to make a bold first impression everywhere you go.
Under the hood, you'll have a choice between a trio of impressive engines. The most powerful one can deliver up to 575 horsepower and 516 lb-ft of torque. With that kind of output, it can go from 0 to 60 MPH in just 3.5 seconds. Plus, with all-wheel drive, you'll be able to grip the road in any conditions.
Inside this dynamic two-seater, you'll be in control of a leather-wrapped steering wheel and have the latest technology at your fingertips. The dashboard is home to a large touchscreen that's compatible with both Apple CarPlay® and Android Auto™, so you can stream music and safely make hands-free calls.
Even the instrument cluster is advanced. The 12.3-inch Interactive Driver Display can show you everything you want to know about your drive. From performance specs to who's calling to a 3D map of your route, it offers several high-tech display modes.
Learn more with this Jaguar F-TYPE review!
---
Benefits of Leasing a Jaguar F-TYPE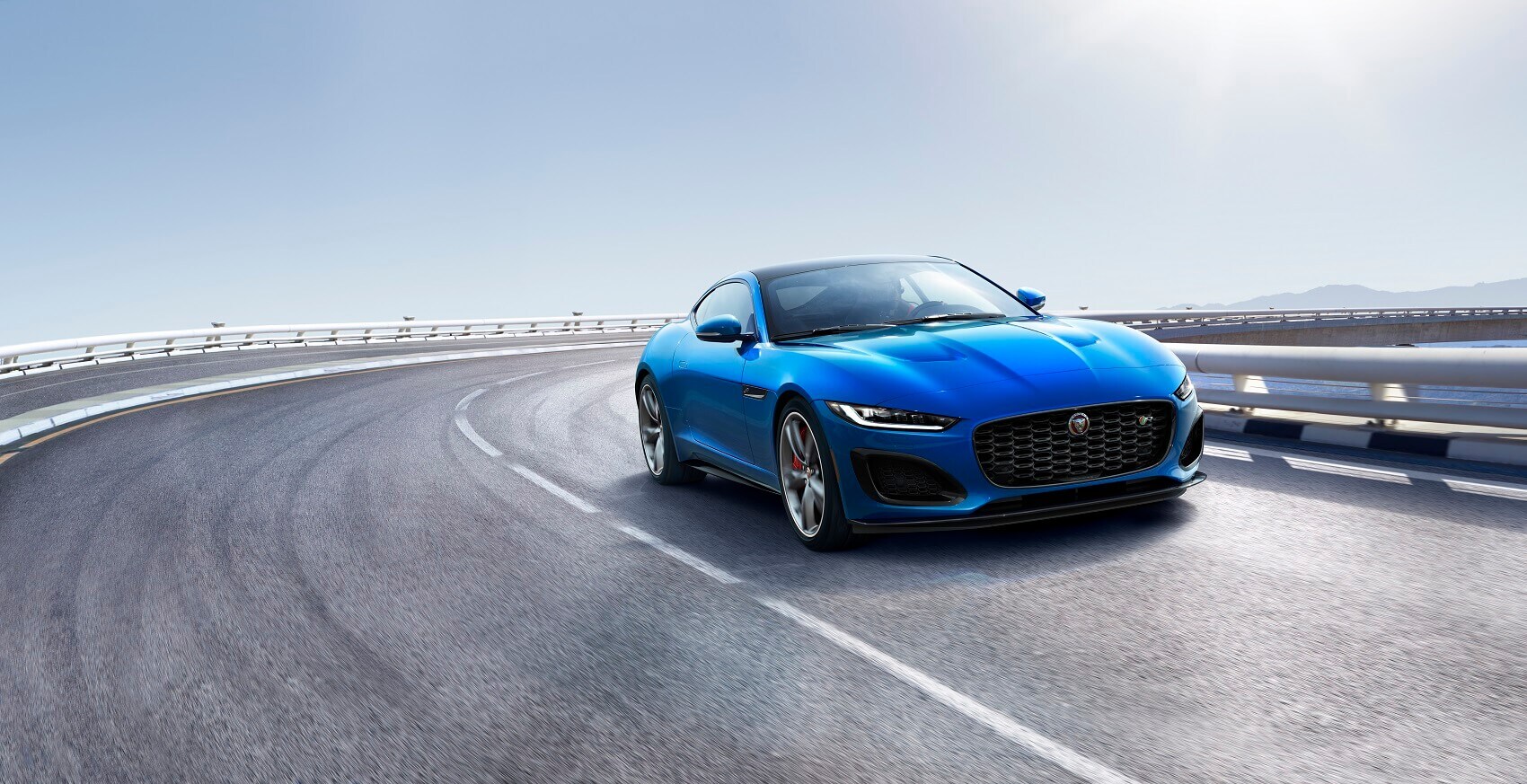 Signing up for a lease gives you an alternate way to get the keys to the Jaguar F-TYPE that you've been dreaming of. It offers some significant perks, including the opportunity to upgrade just a couple years later. That's because of how leasing is structured.
It's only a short-term commitment. First, you'll sign up for a lease term that's usually around 24 or 36 months long. After driving your sports car for a few years, you'll return it to the dealership. Then, you'll get to decide what you want to do next.
If you've grown attached to your Jaguar F-TYPE, you can choose to buy it and start financing. Many drivers choose to start another lease right away, though. This lets you get behind the wheel of a brand-new Jaguar F-TYPE every two to three years.
Not only that, but leasing lets you try new options while sticking with a car that feels familiar. For example, the Jaguar F-TYPE is available in two styles, offers three engines to choose from, and offers several trim levels and packages, too.
---
Learn More About Jaguar F-TYPE Leasing
If this sporty ride sounds good to you, check out our full lineup of Jaguar F-TYPE lease deals. They're an easy way for drivers in Parsippany, Morristown, and Newark, NJ, to get a good rate on their next luxury sports car. Once you find a lease deal that you're interested in, contact Jaguar Parsippany to get started.
---