In an effort to take the guesswork out of car ownership, vehicles today offer handy warning lights to alert drivers when something needs our attention.  If you're driving around the Madison, Morrison, or Newark areas of New Jersey and something illuminates on the dashboard of your Jaguar E-PACE, stay calm.  
At Jaguar Parsippany, we want to help drivers understand their vehicles better, so we've created a handy guide to better understand what requires attention and what is simply informative.  Enjoy your drive through Parsippany without being concerned when your dash lights up!
Decoding Your Dashboard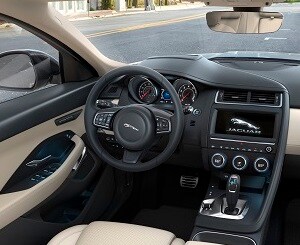 With over 20 possible indicators, you can't be expected to remember what every one means.  However, with this guide, we want to walk you through a few that are important or common, so you're aware of what requires attention immediately.  
Typically, all immediate indicators will be illuminated in red, while other less pertinent warnings will show up in amber.  Green illuminations are indicative of specific functions of your vehicle, such as your safety systems.
What They Mean
Low Fuel Warning- If your dashboard shows a small gas pump in amber, this means your car has entered a level of low fuel.  When you see this one, it doesn't necessarily indicate a fuel emergency, but fill up at your nearest opportunity.
Engine Temperature- As a red warning signal, this warning will present itself as a floating thermometer on some wavy lines.  This is indicative that your engine has reached a temperature that isn't optimal for the vehicle's function.  It is recommended that you stop the vehicle ASAP.
Gearshift- If you notice a green light that looks like an arrow with a plus sign inside it, this means it's time to upshift your vehicle.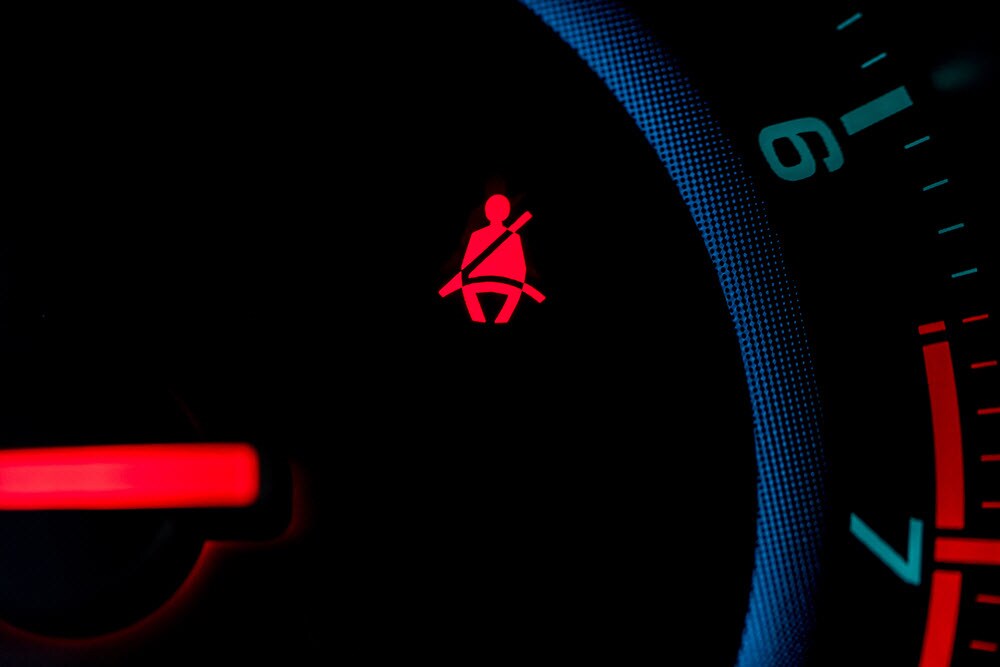 Seat Belt-If you see a little person with a seat belt strapped across their chest lit up in red, this means one of your passengers is not wearing the safety belt.  Request they strap in for their safety.Dynamic 
Stability Control- If you notice an amber indication that resembles a car on a slippery road, this means your Dynamic Stability Control system has been activated by less than ideal road conditions. This system is in place to ensure that you maintain your safety should your car enter a slide.
Lane Departure Warning- Two dotted lines illuminated in green is meant to show you that your lane departure system is in working order. This means that you'll be notified should your vehicle drift from its current course.
Needing Attention
At Jaguar Parsippany, we are fully prepared to assist with any unexpected dashboard illuminations, and we want to help provide you the peace of mind that comes with a clear dash. Schedule an appointment service if your car is telling you something is awry. Don't delay your trip into the city because your car is speaking to you.  Make the most of your drives through Newark, Madison, or Morrison!  We're here to help.