Vehicle shown is for illustrative purposes. Actual vehicle image and details may differ. Vehicle in transit.
Buy or Lease a Retired Loaner Jaguar Vehicle in Parsippany, NJ

---
When you're in the market for a luxury vehicle but aren't sure the price matches your budget, the Jaguar Parsippany team has a solution that can work for you! The benefit starts with our service customers, who have access to high-quality service loaners while our service team works on their vehicles. After a while, we are provided with new service loaners and need to find somewhere for our previous service loaners to go. That's where we have you in mind. If you're looking for a one-of-a-kind luxury experience in a like-new vehicle at a price you can afford, we encourage you to explore loan and lease deals on retired Jaguar loaner vehicles today.
Why is Leasing a Retired Service Loaner the Right Call?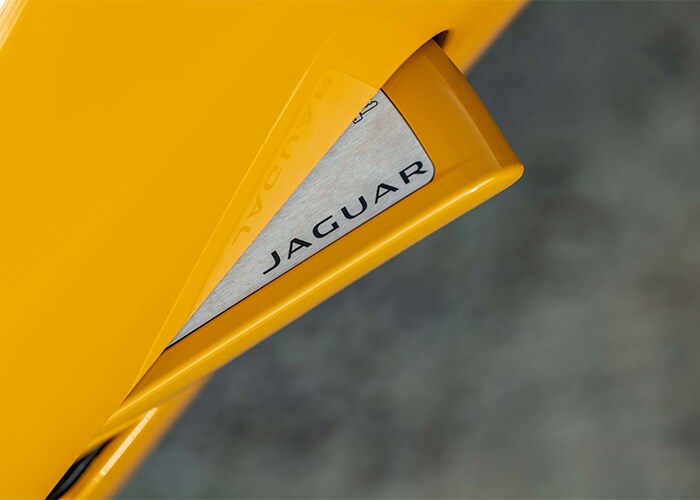 You won't have to worry about low-quality inventory options when you climb into the driver's seat of a Jaguar service loaner. Once these models retire from active loaner duty, each like-new model will appear in our pre-owned inventory with leasing options. When you lease a retired service loaner, you'll rest easy with the assurance that every model has low mileage and was only on the road for a short period.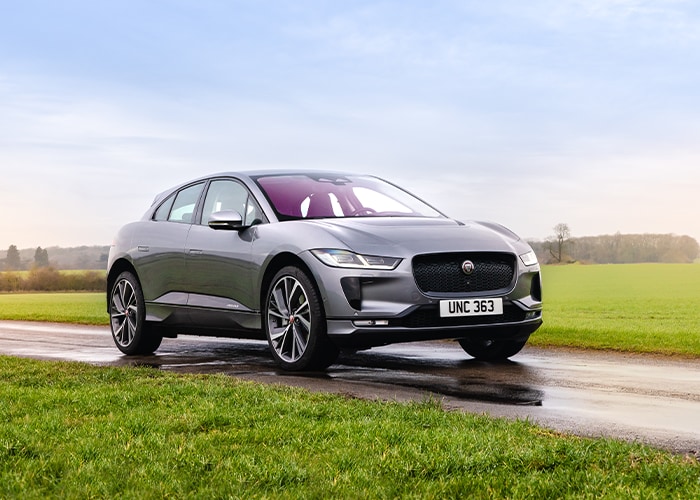 All retired service loaner vehicles are from recent model years, allowing you to enjoy reliability from your new lease without paying top dollar for the latest model. Additionally, all service loaners get assessed by our service staff to ensure they meet factory standards before you ever climb behind the wheel. Combine these factors with low monthly lease payments, and you have a deal you'll want to try as soon as possible!
Why Should You Buy a Retired Service Loaner Vehicle from Jaguar Parsippany?

---
Are you interested in purchasing your like-new retired loaner vehicle? You won't have to give up benefits to enjoy this way of financing! Our lineup of affordable Jaguar loaner cars and SUVs gets professionally checked and maintained by our service team, ensuring that you get a like-new model you can trust. Rather than opt for a used Jaguar, these retired service loaners are typically only one or two years removed from the current model year and have fewer than 9,500 miles. Every retired service loaner is inspected carefully by our service team. If a part needs replacement, we'll only use genuine OEM parts for a quality fit. Buying a retired service loaner vehicle puts you in control of a luxury vehicle at an affordable price, giving you a reliable option for years to come!
The Benefits of a Retired Service Loaner Jaguar

---
When we discuss these like-new options with you, the first advantage we often come across is the price tag. While some new luxury vehicles might start at a price that you find hard to afford, our Jaguar retired service loaners can help you climb into the driver's seat of an affordable model without sacrificing quality or capability. With most models only one or two years removed from the latest entry into the lineup, you won't miss out on many new features while saving yourself money!
Other advantages of the retired service loaner lineup include:
Every model is carefully inspected at drop off after being driven
Jaguar loaner models can be financed or leased
All models are owned and maintained by our Jaguar service experts
Every aspect of the vehicle is in like-new condition
Full records and known history for all repair services are available
Lower mileage than typical pre-owned or certified pre-owned models
Enjoy the Benefits of Jaguar Retired Service Loaner Vehicles at Jaguar Parsippany

---
When you need quality you can trust at a price you can afford, we encourage you to consider our retired service loaner options today! You can find high-quality, budget-friendly options available today! We look forward to helping you find the perfect fit!