How Often Should you Change Your Oil?

Oil Change near Bridgewater, NJ 
Whether you're driving across the roads of Manhattan, Morristown, Parsippany, or Madison, regular oil changes and routine maintenance are essential to keeping your Jaguar F-TYPE, XE, XF, or F-PACE in the same condition as it was when you first drove off the lot. Oil changes are the difference between a car in prime condition, and a car that irreparably breaks down.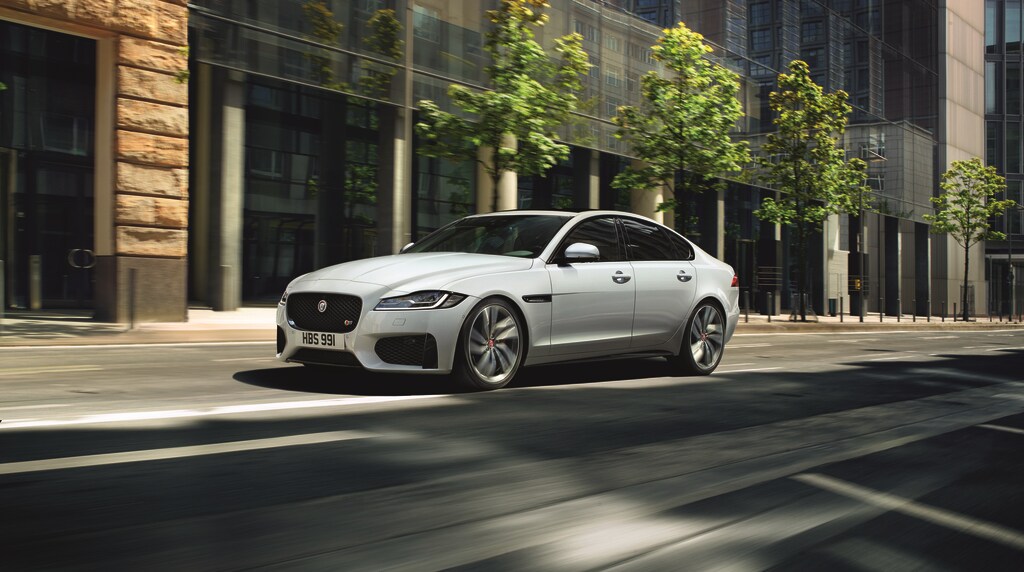 The best way to understand the importance of an oil change, and to know when to get it done, is to ask yourself: "Where can I find the best oil change near me?"

For Jaguar vehicles, Jaguar Parsippany is here to service all local neighborhoods with the oil change services you need.
The Importance of Engine Oil
Your engine oil is the lifeblood of your car. It keeps everything moving and operating just as it needs to. Oil effectively lubricates the parts of your engine to make sure they don't lock up and protects them against friction and heat.
It takes a lot of parts to power your vehicle. When machinery is hard at work, heat can build up, especially under the hood. Engine oil makes sure that all those grinding, knocking, spinning, and moving parts in our engines are shielded from damage. It keeps your engine from generating too much heat and too much friction, and even makes sure that your car runs at maximum efficiency. It even improves your gas mileage, as well.
Why Oil Changes Matter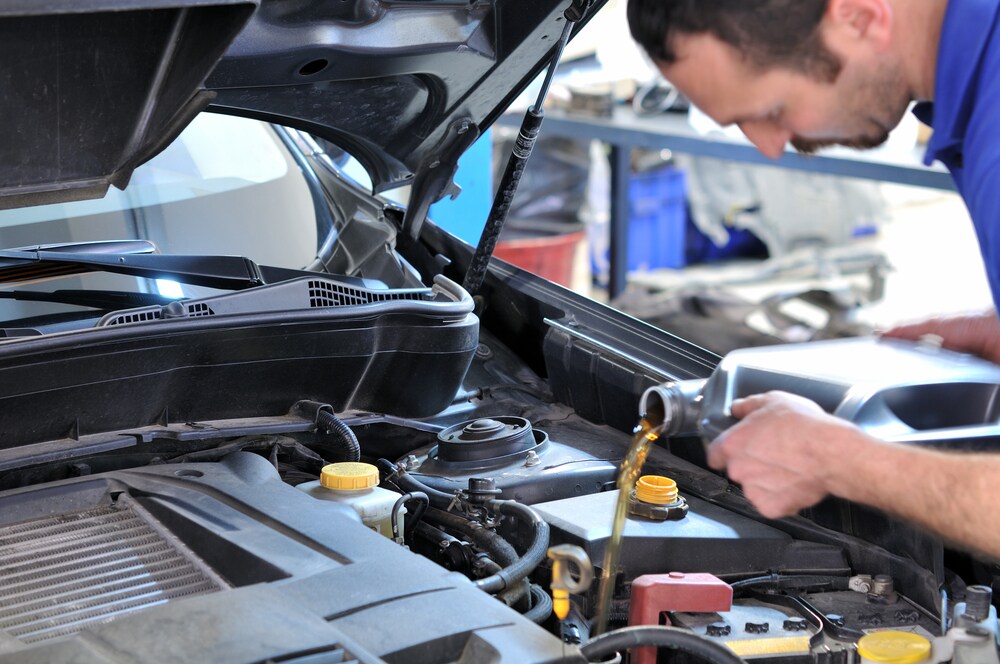 As you drive, your oil will pick up dirt and debris-as this is part of its function, to clean as well as to lubricate. However, as it carries this debris, it generates a thick sludge that stops it from doing its job. Oil also wears down over time. After all, cooling and lubricating your engine is a lot of work.

So, when you don't get your oil changed, it can actually damage your engine. Regular oil changes make sure your oil stays clean, effective, and clear, so that it will keep your car running smoothly. 
When to Get an Oil Change
That depends on what kind of oil is running through your engine right now. Conventional oil does typically need to be replaced every 3,000 miles or every six months. However, most cars on the road today run on synthetic oil.
The difference between the two is that conventional oil is derived from crude oil and has lots of natural impurities. Synthetic oil is designed to last longer and stand up to more extreme temperatures.  It's both filtered and engineered to keep going and effectively lubricate your parts for a lot longer.
Usually, if your Jaguar take synthetic oil, you'll need to schedule an oil change once a year or every 5,000 to 7,500 miles. This is just an approximation though. For the most accurate information on taking care of your car, check the recommended maintenance schedule in your owner's manual or talk to a service technician.
Signs You Need an Oil Change
It's OK if you aren't sure how long it's been since your last oil change. Whether you drive a luxury sedan, SUV, or a sporty convertible, your Jaguar has a few ways of telling you that it needs new oil. Schedule an appointment if you notice any of the following signs:
Dashboard Light - Most vehicles have a dashboard warning light that lets you know when the engine oil pressure is low. It usually looks like an old-fashioned oil can.

Loud Engine Sounds - If your engine sounds like it's working a lot harder than usual, that's because it probably is. When heat and friction build up under the hood, it's common to hear a knocking or even a roaring sound when you start your car and accelerate.
Dark Oil - Checking the condition of your engine oil is so easy, you can do it at home. Just pop the trunk and find the dipstick. Next, pull it all the way out and wipe it on a paper towel. Then look at the oil. New motor oil has a golden-brown color. Old oil that's been working overtime looks like a thick, black sludge.
Jaguar Service Center
We have a team of certified Jaguar technicians in our service center who can take care of all your oil changes and answer any questions you have. They'll also replace your oil filter and cover the rest of your routine maintenance.
If you're due for an oil change, they can get your engine back on track, even if it needs service or repairs. Our service center features state-of-the-art repair equipment, as well as a large inventory and OEM Jaguar parts. These parts were designed to be the perfect fit for your model, so you'll get more reliable performance.
Oil Change near Me
For many years, Jaguar Parsippany has served the areas of Madison, NJ, and Parsippany. We're here to answer your question: "Where can I find an oil change near me?" Check out some of the areas we service, and give us a call or contact us online for an appointment today.